Eye, Eyes, Vision, Blindness - Dream Symbols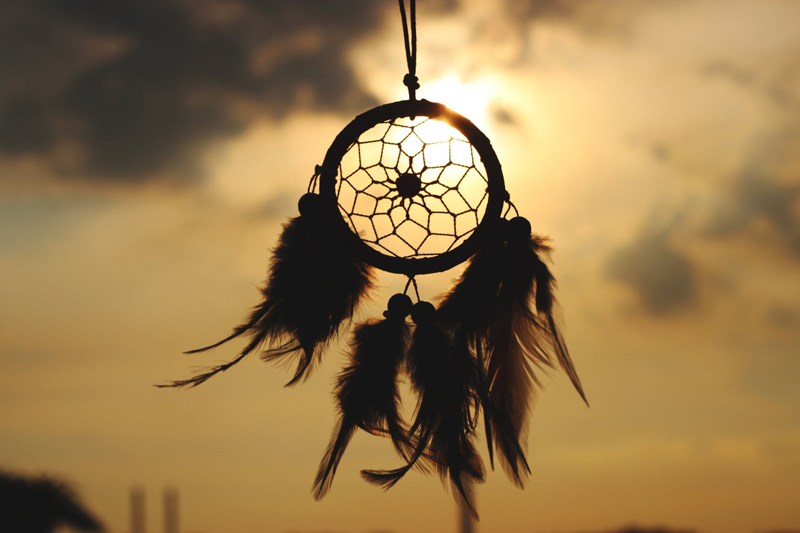 The eyes are one of the more prominent features of the face, with many people stating that a person's eyes are the first thing they notice. People are described as 'dreamy-eyed' or as having 'bedroom eyes.' The eyes, and eyesight (often or the lack thereof), often appear in dreams. What are your dream eyes saying to you?
Unclear Eyes
Vision problems in dreams can take the form of being unable to see clearly, having one's view impeded, having one's eyes injured, or simple blindness.
When dreaming of being unable to see clearly the dream may indicate that there is a situation that is overwhelming, something that is so overpowering that you can't focus on it. Look at the dream and see what other symbols are present to determine what the situation is. This type of dream may also be a dream advising you that you are too close to a problem and need to take a step back to see more clearly.
Focus
If dream images are out of focus, this could be a message that there is something that needs your attention. It may mean that you need to collect your thoughts and concentrate on a problem.
Alternatively, being unable to focus might indicate a situation that is making you angry - so angry you can't 'see straight'!
When dreaming of blindness ask yourself what is keeping you from being able to see. Are you simply dreaming that you are blind or is there something blocking your view? For example, are you in a 'blinding snowstorm'? If so, then the dream might be pointing to an emotional situation that you cannot see past or some repressed emotion as represented by the frozen water.
If you are dreaming that you are blind then the dream is saying that there is something you cannot see. This might be something of which you are unaware or a situation that you more or less know exists but which you are blocking from view. Look at the other symbols in the dream for clues as to what that might be.
Alternatively, blindness in a dream might be a play on words, 'turning a blind eye' is to ignore something, to let someone get away with something s/he perhaps shouldn't be getting away with.
Closed Eyes
Having your eyes closed is more of a clear statement that there is something you aren't looking at in your life than blindness. Whereas blindness might indicate something you
can't
see, closed eyes indicate something you
won't
see - something you know you need to deal with but are hiding from.
Open Eyes
If your eyes are wide open and your vision clear and unobstructed, the dream may be indicating that you are seeing your life situation clearly and are handling life wisely.
Eye Injury
An eye injury may indicate a situation that is emotionally painful or that feels as if it is wounding your soul. This type of dream may indicate something that feels as if it has wounded your core self the "I" of you.
Eye Color
Lastly, consider the color of the eyes in your dream as color symbology in dreams is very important. For more information on colors in dreams see this article:
Color - Dream Symbol
For more information on body parts in dreams and their symbolism please see this article:
Parts of the Body in Dreams
As always, sleep well and dream out loud!
*~Aisling Ireland~* is an ordained Spiritual Counselor providing dream interpretation and Tarot readings. To make an appointment check out her website at:
web.mac.com/aisling.ireland

Editor's Picks Articles
Top Ten Articles
Previous Features
Site Map





Content copyright © 2022 by Aisling Ireland. All rights reserved.
This content was written by Aisling Ireland. If you wish to use this content in any manner, you need written permission. Contact Lori Chidori Phillips for details.