God, Goddess - Dream Symbols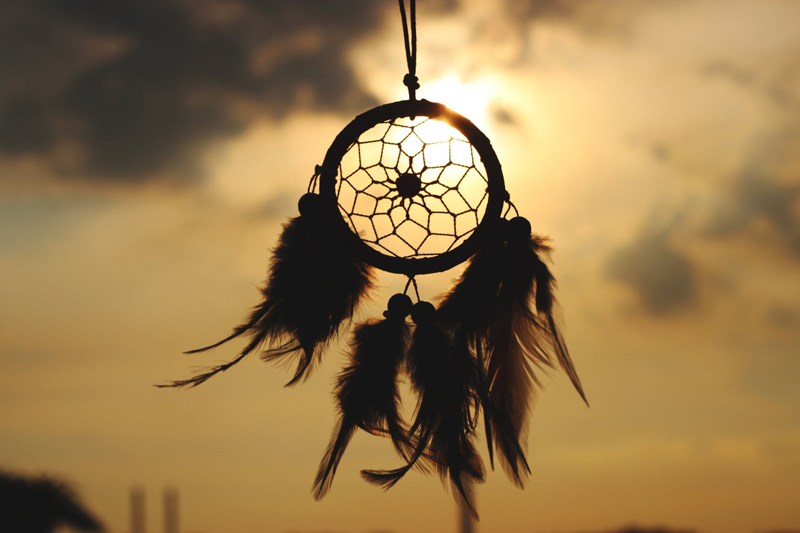 The 2nd of February is an interesting day. It is a secular day, a Christian day, a Pagan day. Secularly we know it as Groundhog Day. For Christians, it is Candlemas; for Pagans, Imbolc. Christians celebrate the presentation of Jesus in the temple by the Virgin. Pagans celebrate the feast of the Goddess Bride or Brigid, a triple goddess who reigned over writing, healing, and smithing, who later became a Saint in the Church.
So what does have to do with dreaming?
Dates in dreams can be important. For example, dreaming of shadows on Groundhog Day might point to something in one's life that one doesn't want to see. And although not a terribly common dream symbol, Gods and Goddesses do show up in dreams. To understand what they symbolize, it is important to know what the God/dess symbolizes in mythology. Below is a short list of some Gods and Goddesses and what they might symbolize in a dream.
Aphrodite/Venus
Goddess of love and beauty. This goddess can appear undisguised or she might come as a dream of the planet that carries her name. Her appearance suggests either than love and beauty have entered your psyche or that love and beauty are something you desire.
Ares/Mars
War gods. Although often used interchangeably, Mars was a more trustworthy deity in the Roman pantheon. Ares, for the Greeks, was a god not so highly regarded as he was more associated with cruel war or outright savagery. Again look for the appearance of these Gods in either dreams of the planet or in word play such as "ours" or "are is" or "airies". These Gods suggest a feeling of being at war either within oneself or with a situation or relationship.
Artemis/Diana
Goddess of the hunt. Again, her appearance might involve wordplay. She might show up in dreams of the late Princess Diana or in word plays of the word 'art'. If Artemis the name shows up she could be appearing as a pun "Art I miss"--meaning some creativity may be blocked. Look in your life and see if something is missing; if there is something you are "hunting"--this Goddess may know where to find it.
Athena/Minerva
Goddess of war and wisdom. She may appear in your dreams using her name very boldly or she may appear in a wordplay disguise. For example, dreaming of Athens might suggest her appearance, or dreaming of something that gets "on my nerves" might imply this Goddess's appearance. In any case, examine if there is a situation in which you could use more wisdom to cope with or if there are aspects of your life which are at "war" or emotions that feel "raw".
Hera/Juno
Queen of the Goddesses in Greek and Roman mythology. Are you feeling like a queen? Do you feel as if you are ruling the world? Or do you fear being deposed as the supreme ruler of your life? Both the names of these Goddesses can be word play--Hera might mean 'hear' or 'here' while Juno might be playing on "You know". Either way, these Goddesses can be implying they have a message you need to hear, something you need to know.
Isis
Goddess in Egyptian mythology. Goddess of magic and the moon, a mother goddess. If Isis appears in your dream, she could be saying that you are very much in touch with your intuition, your creativity, your Divine Feminine side. She may also be saying that what is, is or she might be saying 'yes, yes' (si, si) to a question you have in your life or 'see, see" meaning she is pointing out something you should look at in your dream.
Jesus/The Christ
When Jesus appears in dreams, it is important to look at who is showing up. Is it traditional Jesus, the Jesus of the cross? Or is it the Christ, The Anointed? Although often used interchangeably, Jesus and the Christ in dreams may be very different. If traditional Jesus, the Jesus of the cross, appears ask yourself if there is something you feel needs saving or redemption. If the resurrected, anointed Christ appears he may symbolize powerful feelings of Self integration, empowerment, the integration of the Divine Masculine.
Mary the Virgin, Mary the Mother
Mary may appear as a comforting presence. In the Virgin aspect, she may appear as a woman who understands the fear of confronting something overwhelming or not easily understood. In her Mother aspect, she may represent the fruition of creativity, of integration of the Divine Feminine. Mary may often be represented as meek and mild but she is a Goddess in the truest sense of the word.
Mary Magdalene
Although not typically represented as a Goddess, I am including her as another aspect of the Divine Feminine. Far from the harlot she has been portrayed, she is the woman who was Christ's confidante and the first to witness his resurrection. Her appearance in a dream can mean a high degree of Self integration or an omen of resurrection in one's life.
Next time we will look more deeply into the idea of wordplay in dreams.
Until then, sleep well and dream out loud!
*~Aisling Ireland~* is an ordained Interfaith Minister, available for weddings and commitment ceremonies and a Spiritual Counselor providing dream interpretation and Tarot readings. To make an appointment check out her website at:
Sang-Realta Spiritual Counseling
One of my favorite reference books is the one below by Barbara Walker. Interesting information about mythology and symbols. I it frequently to help interpret symbols in my own dreams!

Another beautiful goddess related book is the Goddess Oracle Set illustrated by Hrana Janto. Janto has a website where you can see the images in this beautiful deck/book set.

Related Articles
Editor's Picks Articles
Top Ten Articles
Previous Features
Site Map





Content copyright © 2022 by Aisling Ireland. All rights reserved.
This content was written by Aisling Ireland. If you wish to use this content in any manner, you need written permission. Contact Lori Chidori Phillips for details.